JA BizTown - Central Iowa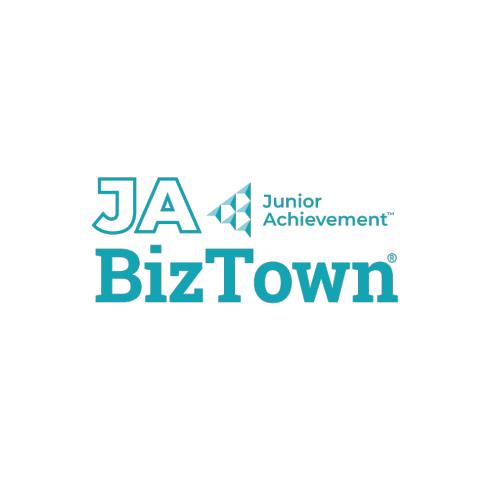 Innovative | Bold | Relevant
JA BizTown is all that, and more. This experiential learning center exists to inspire responsible business owners, consumer and citizens.
Students get to interact within a simulated economy and learn what it takes to run a successful business, manage a debit card and checking account, and work as a team.
WHY JA BIZTOWN?
JA BizTown® is an experiential learning laboratory for elementary and middle school students that combines 9 hours of curriculum delivered in 12 lessons prior to a 4 and 1/2 hour visit to JA BizTown®, a fully interactive, mock town that simulates the day-to-day functions of thriving communities. The program helps students connect what they learned in school with the realities of the business world and everyday life.
How does it work? The journey to JA BizTown® begins in the classroom where students study the basic economic principles at play in every community.
Students learn to:
Apply for a job
How to write checks
Maintain a check register
Service an existing customer or recruit a new one
Become a business owner who creates jobs
Thank you to our JA BizTown Storefront sponsors:
Thank you to our other supporting JA BizTown sponsors:
Bank of America
Central Bank
City of West Des Moines
Prairie Meadows Racetrack and Casino
State Farm
Variety The Children's Charity Iowa
JA BizTown Highlight Video
Related Events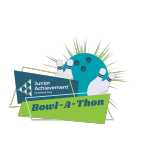 2021 JA Bowl-a-Thon
When: Thursday, 02 Dec 2021
Where: Air Lanes
Time: 4:00 PM CST
Thurs, December 2nd 4-6 PM
Fri, December 3rd 3-5 PM

The Junior Achievement Bowl-A-Thon presents an opportunity for co-workers to build camaraderie and network with one another and other companies during a fun afternoon at the bowling lanes.

Your fun afternoon helps Junior Achievement STRIKE out financial illiteracy in our future leaders!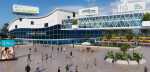 JA of Central Iowa Inspire Virtual Career Fair
When: Monday, 03 Jan 2022
Where: VIRTUAL
Time: 12:00 AM CST
The JA Inspire program is a coalition of educators and industry leaders, led by Junior Achievement of Central Iowa, working to provide 7th through 12th grade students throughout Central Iowa with meaningful experiences as they begin considering their careers.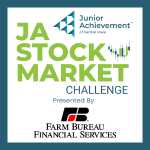 2022 JA Stock Market Challenge
When: Thursday, 24 Feb 2022
Where: Corporate event: JA of Central Iowa 5:15 PM----- HS Challenge: John Deere Financial 9:00 AM
Time: 9:00 AM CST
JA Stock Market Challenge
Thurs, February 24, 2022

High School Challenge | 9 AM - 1 PM
Corporate Challenge | 5:15-8:00 PM

The JA Stock Market Challenge is an exciting, fast-paced competition that provides high school students during the day, and corporate sponsors during the evening, the opportunity to participate in a day of simulated stock trading. Students participate in 60, one minute trading days where they learn to buy and sell stocks with analysis and risk.
We use cookies to provide you a personalized experience. How we do this is by analyzing user behavior on our site and sharing data with our advertising and analytics partners. You consent to our cookie policy if you continue to use this website.