JA Inspire- A Powerful Career Exploration Event
JA Inspire- A virtual program for middle and hs students!
Author: JA of Central Iowa
Work Readiness
Published: Tuesday, 16 Nov 2021
---
Sharing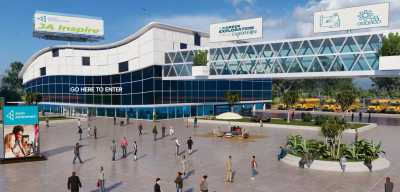 Image caption: JA Inspire Virtual
Junior Achievement of Central Iowa is excited to announce a new program for middle and high schools called JA Inspire – Virtual Career Fair! This program provides schools and students with 6 month access to a virtual career fair platform where companies from across our 55 county territory and 16 career clusters will create exhibitor booths to showcase their organization and educate students on how to land the job or career of their dreams. Through on demand webinars, interacting with company booth content or asking questions to company reps students are sure to come away with a broad range of careers and industries to inspire them to pursue the next stage of their life. JA Inspire also comes with curriculum to help students prepare for the time they spend in the platform. The platform will be open and available to registrants in January 2023 and will remain open until June 2023 to allow plenty of time for schools and students to implement and explore.
Click here for video to learn more!
Questions? Contact leigha@jacentraliowa.org