JA Finance Park- Educators

JA FINANCE PARK® RESOURCE CENTRAL-EDUCATOR
JA Finance Park Educators
If you have any questions about JA Finance Park please contact Shannon Gerard
JA Finance Park teaches middle and high school students about personal money management by simulating the financial decisions and challenges they will experience in their adult lives. Students assume family and income scenarios and gather information to make financial decisions. They apply for loans, contribute to charities, pay for basic living expenses and make investments, all while working to balance their budgets. Each student receives an iPad to use for the day at our facility.
Step 2- Watch the Finance Park Overview Video below to see the program in action.
Step 3- If you are ready to register your school contact
Shannon Gerard
!
2021-2022 Schools Registered for JA Finance Park
Related Events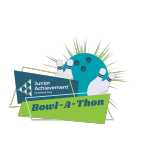 2021 JA Bowl-a-Thon
When: Thursday, 02 Dec 2021
Where: Air Lanes
Time: 4:00 PM CST
Thurs, December 2nd 4-6 PM
Fri, December 3rd 3-5 PM

The Junior Achievement Bowl-A-Thon presents an opportunity for co-workers to build camaraderie and network with one another and other companies during a fun afternoon at the bowling lanes.

Your fun afternoon helps Junior Achievement STRIKE out financial illiteracy in our future leaders!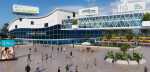 JA of Central Iowa Inspire Virtual Career Fair
When: Monday, 03 Jan 2022
Where: VIRTUAL
Time: 12:00 AM CST
The JA Inspire program is a coalition of educators and industry leaders, led by Junior Achievement of Central Iowa, working to provide 7th through 12th grade students throughout Central Iowa with meaningful experiences as they begin considering their careers.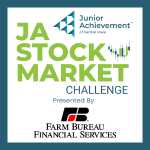 2022 JA Stock Market Challenge
When: Thursday, 24 Feb 2022
Where: Corporate event: JA of Central Iowa 5:15 PM----- HS Challenge: John Deere Financial 9:00 AM
Time: 9:00 AM CST
JA Stock Market Challenge
Thurs, February 24, 2022

High School Challenge | 9 AM - 1 PM
Corporate Challenge | 5:15-8:00 PM

The JA Stock Market Challenge is an exciting, fast-paced competition that provides high school students during the day, and corporate sponsors during the evening, the opportunity to participate in a day of simulated stock trading. Students participate in 60, one minute trading days where they learn to buy and sell stocks with analysis and risk.
We use cookies to provide you a personalized experience. How we do this is by analyzing user behavior on our site and sharing data with our advertising and analytics partners. You consent to our cookie policy if you continue to use this website.