JA Pathways | Central IA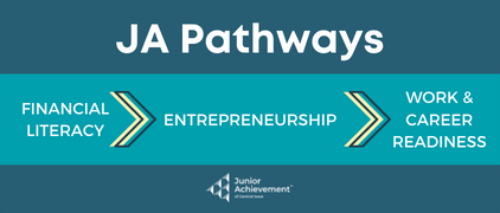 JA Pathways is our Competency-Based Education (CBE) framework where students can earn credentials in Financial Literacy, Entrepreneurship and Work & Career Readiness. JA Pathways provide a competitive advantage for students and a talent pipeline for post-secondary institutions and employers.
EDUCATORS & STUDENTS
Junior Achievement's valuable resources help put students' lives on the fast track to success. To begin the process of earning a credential visit JA CONNECT, today!
Check out the JA Pathways resources below for more information.
JA Pathways Packet
JA Pathways | More Ready For Life